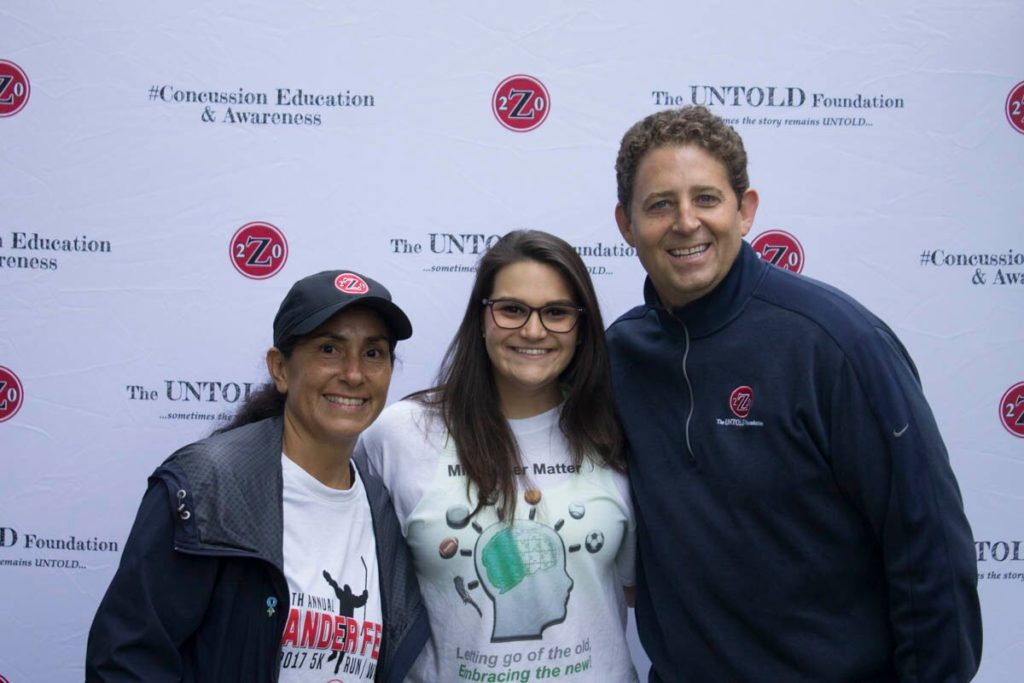 On May 20th, I spoke at the 4th Annual Zanderfest 5K Run/Walk for The UNTOLD Foundation in Washington Crossing, PA. This foundation was founded by the Thomas family, in honor of their son, Willy Alexander "Zander" Thomas, who took his own life from the effects of concussions.
I met the Thomas family about a year ago when I was thinking about starting my foundation. They were very helpful in giving me some ideas for starting my foundation
I was honored when Graham Thomas and his wife Cathy, asked me to speak about my experience at this event. Their son Willy Alexander "Zander" Thomas was a competitive ice hockey player who suffered from concussions. Speaking at this event meant a lot to myself because although I never met Zander, I felt like I knew him from the stories I have heard. Being an athlete, you instantly connect with other athletes, but when you play the same sport and go through the same trauma, your connection is greater.
There were about 400 people who participated in this event including the doctors from the Children's Hospital of Pennsylvania (CHOP), I hope that my story with concussions had a positive impact on everyone.